Just add a platform lift to a horsebox - so that someone with mobility challenges can use it to easily mount a horse to ride.... or just come in and meet the friendly horses inside.
Both mean special things to horse lovers living with a disability. But it took over 2 years of searching for suitable horseboxes and talking to specialist builders to come up with a viable design - and then raise enough to build it. There were so many considerations, such as weight distribution across the axles, or safe access to the horses.

The ultimate extra sounds like the pop-out side - but it's the only way to give the space for a wheelchair to turnaround inside. When it is open it creates a large area with the horses looking in, so people can come into the horsebox to meet the horses safely and privately. The living area is insulated and heated and can be used throughout the year.
We always knew we needed to add a loo and simple kitchen - because when you are out in countryside, it is more than handy to have access to one... especially when you are living with a disability. Inside, the living area meets high bio-security and air flow standards learnt from Covid measures. These range from easily washable surfaces, large windows and cleaning systems.
Horse safety is a priority, so the first job was to put in a new aluminium floor. The partitions are full height so that the horses are safely enclosed when travelling, and the ramp is solid, with a low step and loading gates. It is built to professional horse transporter standards, so that we will be able to travel different sizes of horses on visits and rides. It is a mobile service after all!
With social distancing becoming the norm we have added an awning so that people can meet outside for a chat and a cuppa. Now horses can be taken to visit people in hospitals, care homes and hospices without being unloaded.... Imagine how special that visit would be if it were you.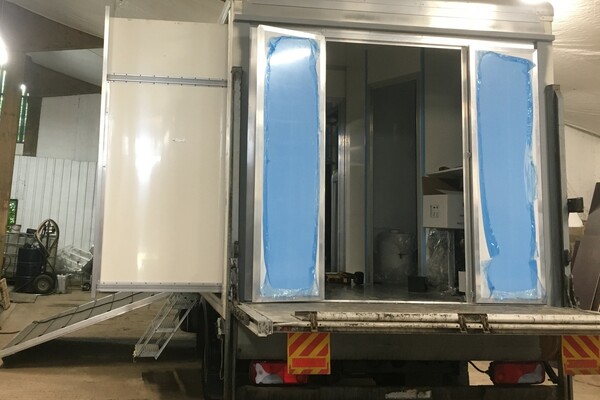 Platform with the pop-out side - Safety rails are being added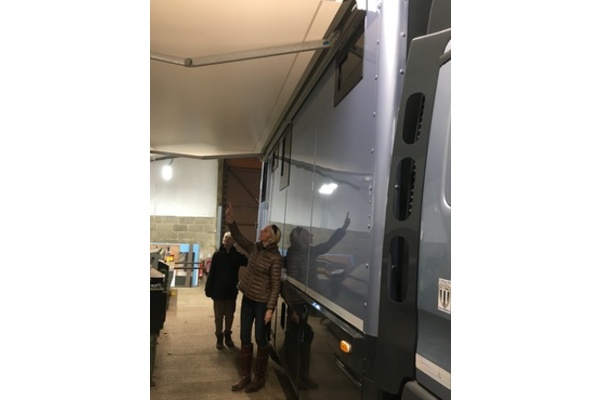 Shade & shelter under the awning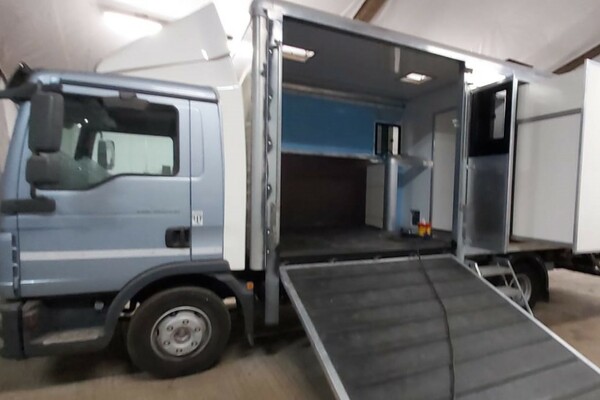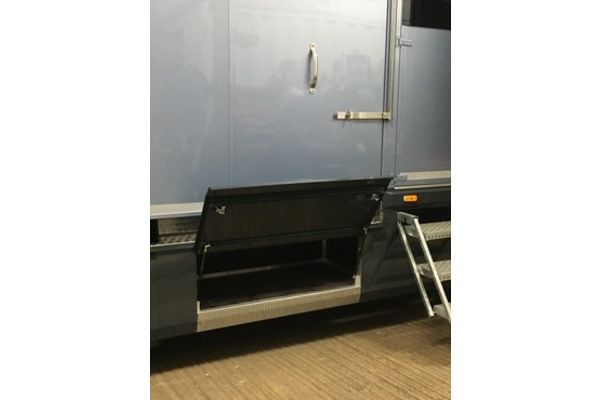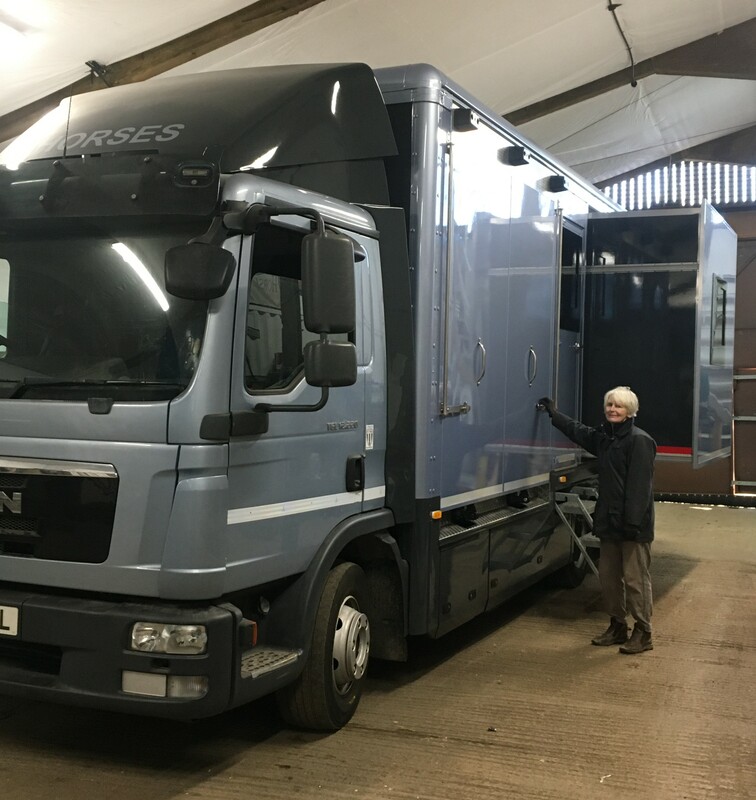 Its just so shiny too!!