Skip to main content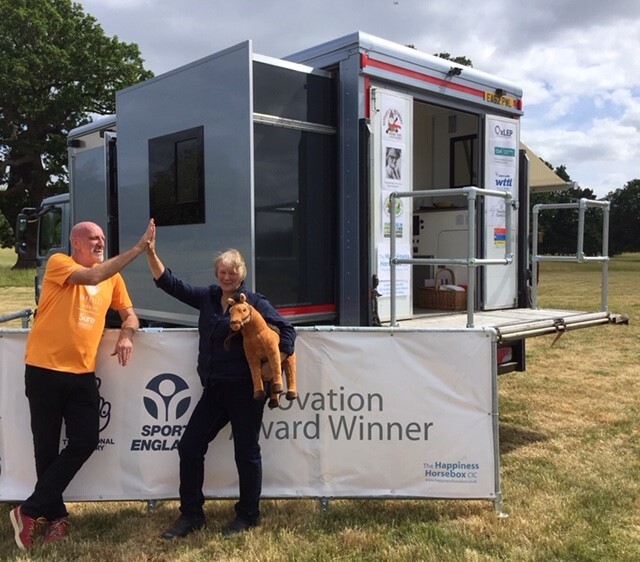 Could your company sponsor the Happiness Horsebox to attend a local community event or countryside visit ?
The Happiness Horsebox is an amazing vehicle, sometimes described as a tardis... Whatever the weather there is shade or shelter, safe storage, a loo and kitchen area. Cold drinks, good coffee or tea - and of course Cake - are always on offer too. Our team and horses simply love welcoming people who need a special day out to sharing horse magic!