More Information
At the Happiness Horsebox, we believe that everyone should have the opportunity to experience the benefits of equine therapy and enjoy the company of our horses. That's why we offer a range of private events to suit all needs and occasions. Whether you're an individual or a family looking for a special day out, a hospice or care home seeking equine assisted therapy, or a large corporation or charity looking for a unique way to engage clients and employees, we've got you covered.
Our private events can be tailored to meet your specific requirements, and our horsebox is equipped with accessibility features to ensure that everyone can enjoy the experience. We're passionate about what we do, and we're committed to making a positive impact in our community. So why not get in touch and see how we can help you create a truly memorable event?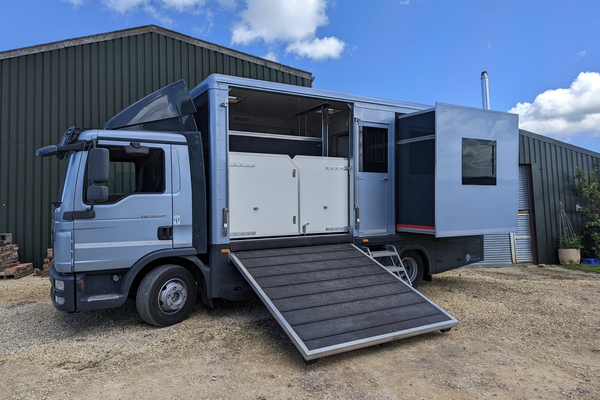 Care Home & Hospice Visits
Our visits with the Happiness Horsebox provide a unique opportunity for individuals to connect with horses, creating meaningful memories and moments for families. Our visits also allow individuals to reconnect with a love of horses, something that may have been lost due to life-changing injuries or illnesses.

As part of our commitment to improving equine therapy, we will also be involved in ongoing research to further understand the benefits it can provide for individuals with disabilities or illnesses.

During a care home visit, our team will work closely with the care home staff to ensure that residents have access to the horses. We provide a lifting platform for easy wheelchair access to the heated living area of the horsebox, where residents can interact directly with the horses.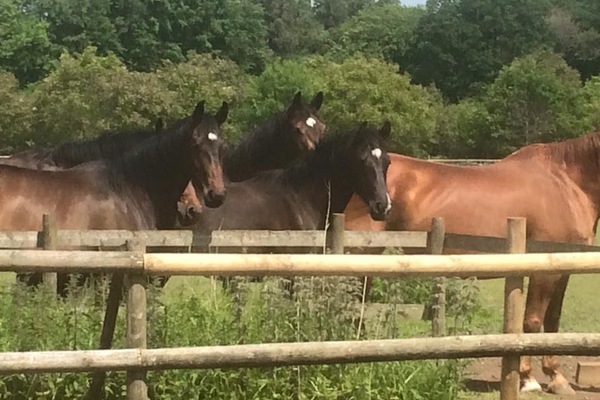 Arrange days out in the countryside too
A countryside visit can also help people to reconnect with a lifelong love of horses and nature. Whether it's because of an injury or illness that has prevented them from riding or simply due to the passage of time, many people find that being in the presence of horses brings back happy memories and a sense of joy.
Our venues include stud farms, equestrian training centres, heavy horses on farms, quiet locations at National Trust venues, birdwatching spots, as well as woodlands, wetlands and viewpoints. At some venues horses will be available to meet people in the horsebox too. These visit can be booked for couples, groups or families to enjoy, often on a timed basis.
Families can bring a picnic, hot drinks can be made in the Horsebox, and its other facilities are available. For families with a member who has an illness or life-changing injury, the visit can provide not only the benefits of 'equine therapy' but also a special and memorable experience shared with their loved ones.
Our Sponsors Help Our Events To Flourish!
At Happiness Horsebox, we are grateful to have the support of our partners and sponsors who share our mission to bring joy and positivity to people's lives through equine therapy. Not only do they help us put on our open events, but they also collaborate with us to host private events for their clients and communities. Their generosity and commitment allow us to expand our reach and help more people, while also providing unique and memorable experiences for their guests.
Want Us At Your Event?
If you are interested in partnering with us for a private event, please don't hesitate to get in touch. We would love to work with you and create a special event that everyone will cherish.