Our Sponsorship & Partnership Program
At Happiness Horsebox, we strongly believe in the power of partnerships and sponsorships to bring about positive change in the community. We work with sponsors to create unique and engaging events that demonstrate the value of our horsebox in providing a supported space for people with disabling conditions.
Together we can help more people understand the health-giving benefits of access to nature.
Partnering with us can be a valuable addition to events, especially when highlighting a cause that you're passionate about, such as Parkinson's or Spinal Injury. Our horsebox and accessibility features are available as a shared platform, or we can tailor the experience to your specific needs and goals.
Please get in touch with us here and let's work together to create something truly special.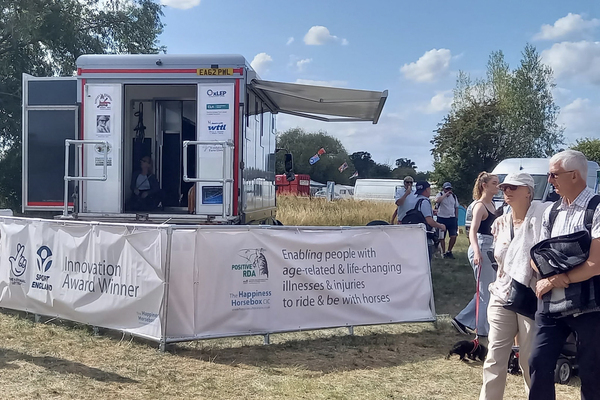 Sponsorship
Some organisations provide funding or resources to support our attendance at an event . We are happy to highlight this support and can provide a range of promotional opportunities, such as logo placement on our website, social media shoutouts, and branding on the horsebox itself.
By sponsoring the Happiness Horsebox, we can showcase the organisation's commitment to promoting accessibility, and the benefits of equine-assisted therapy. And of course sponsoring our events allows our partners to connect with our audience of equine enthusiasts, caregivers, and individuals with disabilities.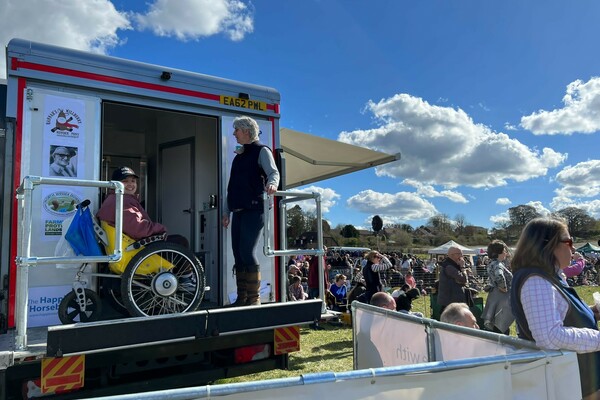 Partnerships
We work with partnerships to extend our reach and bring the benefits of equine-assisted therapy to more people. By collaborating with charities, organizations, and businesses, we can create more public and private events, reaching a wider audience and helping more people to connect with horses and improve their well-being.
Partnering with us is a mutually beneficial opportunity. Our partners can enhance their events by including our horsebox and equine therapy sessions, providing a unique and memorable experience for their clients or community. In turn, we benefit from the exposure and funding provided by our partners, allowing us to continue providing our services to those who need them. Overall, our partnerships are an excellent way for both parties to work together towards a common goal of promoting well-being and creating positive experiences.
Would you sponsor us?
If you're interested in becoming a sponsor or partner with us and supporting our mission to provide accessibility within the equine world, we'd love to hear from you. Please don't hesitate to get in touch with us to discuss how we can work together to make a positive impact in our community. Let's create something great together!