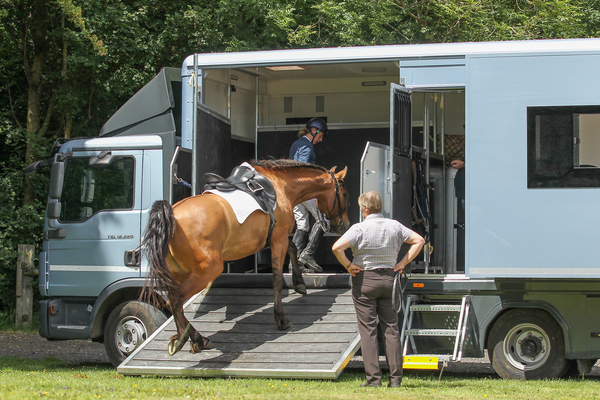 A Type 2 Transporter
We can offer a reliable and safe horse transportation service in our 12 Tonne fully licensed HGV, particularly on return trips from bookings out of our area. This provides income that helps to subsidise all our other activities, which are usually more local.

The first priority when building the Horsebox was that it would meet long distance transportation standards. The floor was completely replaced with Aluminium, and rubber, and robust, fully adjustable partitions give sufficient space for either 1, 2 or 3 horses.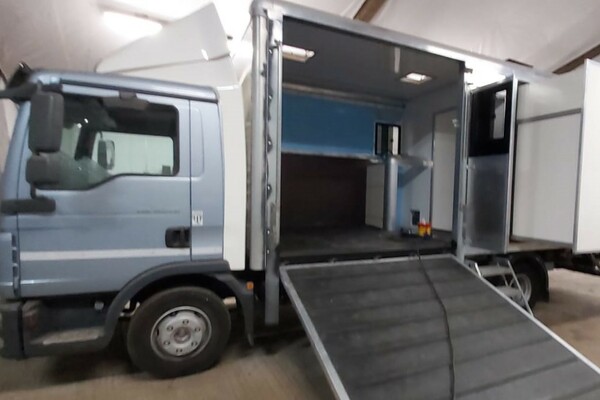 Professional Operating Standards
One of the significant costs of creating the Happiness Horsebox CIC servcice was that, even though it is a not for profit service, it had to meet the exacting standards of any HGV used commercially in Europe.
We therefore hold an Operating Licence, employ a Transport Manager and the vehicle has brake tests and mechanical inspections every 12 weeks as well as Daily checks and monitoring of Tachograph and Driver records.
It is not available for self drive hire. However our professional drivers are able to drive it as part of our service to supporters in the equestrian community.